If your facility uses a CIP (Clean In Place) system for the manufacturing of your products you will want to take a look at the line of fully CIP-Able Centrifugal and Progressive Cavity Pumps from Shanley Pump and Equipment, Inc.
Shanley Pump and Equipment, Inc. represents some of the best centrifugal pump manufacturers for CIP (Clean-In Place) Sanitary Pumps for Foodstuffs and Beverage manufacturing available today.
The Benefits to a CIP system are only truly present when you can say your pump is able to be cleaned as rapidly as the other components of your system. We represent EDUR Pumps and Hilge Pumps, two of the leaders in European CIP pump technology.
Both EDUR and Hilge can use Clean In Place Fittings for the majority of their pumps and we have systems available. These fittings are also available as an installed feature when you order from us. We can either fully assemble your pump or include the correct fittings with it as it ships to your location for your convenience.
*Cookies must be enabbled to submit this form
CIP Pumps for Beverages and Brewing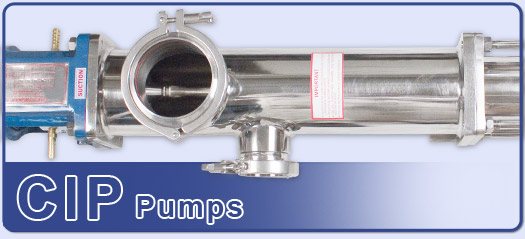 We have Clean In Place pumps for the beverage and brewing industry, foodstuffs manufacturing, paints, oils and other chemicals that require that the pump be thoroughly cleaned at the end of the production day.
Please feel free to browse our EDUR and Hilge Centrifugal CIP Pumps for more ideas, or simply call one of our factory trained engineers with your application data. He will fit your application to the optimal pumping solution for your requirements and your budget! Some of our most popular models include the Hilge Durietta and the EDUR CBF Series.
If you have any questions about our services, please feel free to call us or send us an email! We look forward to hearing from you.
*Shanley Pump and Equipment, Inc. is not affiliated with nor a representative of Allweiler® or the Colfax® Corporation nor any of their affiliates. Any references made are for informational purposes only.