No two jobs are exactly alike, and with each different application you need to be sure the first time that the pump you have chosen is the right one. For over 30 years, Shanley Pump has been a leader in the design and implementation of custom pumping solutions such as custom pump motor assemblies for industry.
Our staff of factory trained engineers can design in CAD any system that you may need or modify your existing one and supply the correct pump package for the job at a fraction of the cost of our competition. Shanley Pump and Equipment has over 20 years of experience in the manufacturing of custom pumping packages and pump package systems for industry.
Pump Package types
Centrifugal Pump Packages
Progressive Cavity Pump Packages
Wastewater Pump Packages
Thermal Oil Pump Packages
Brewery Pump Packages
Custom Engineered Pump Packages
From Oilfield Pump packages to Industrial Pump Packages and even Wastewater Pump Packages, Shanley is there for your needs with our dedicated staff of factory trained engineers. We can design and build for you a customized pumping system fully assembled to your specifications with motors, reducers, controllers, and whatever other components you require to make your pump installation quick and effortless.
Our pump and equipment engineers make sure that you receive exactly what you need when you need it for your custom pump or pump package. Our 20,000 sq. ft. manufacturing and storage facility located just outside of Chicago Il has the capability to produce your custom pumping solution in as little as 24 hours after receipt of your order if required.
Rapid Pump Package Design Service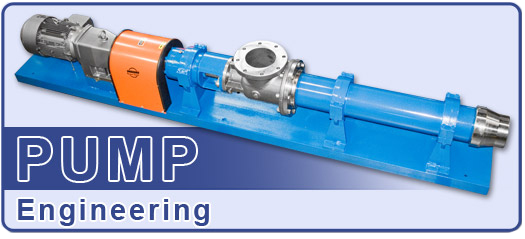 Your time is valuable and we know it! Our nationwide network of engineers can be to your facility within 24 hours of your call, from the middle of the southwestern deserts to oil rigs 300 miles off the coat of Louisiana, Shanley Pump and Equipment, Inc. wants you to know that when you contact us, a staff of professionals is on the case.
From entire pump packages to pump parts and design services, let our companies 30 years of experience be the answer to your questions. We will selectively grade and assess your needs and get the best pump for your application at the price you want. Pump packages from small skids to entire assemblies can be made to order in our facility and shipped to your location easily and on time.
We carry a full line of positive displacement and specialty centrifuge pumps for your needs with names like Allweiler®, Hilge, Speck, OSNA and more. Contact us today with your Custom Pump and Pump Package questions, one of our sales staff will be glad to assist you.
If you have any questions about our services, please feel free to call us or send us an email! We look forward to hearing from you.
*Shanley Pump and Equipment, Inc. is not affiliated with nor a representative of Allweiler® or the Colfax® Corporation nor any of their affiliates. Any references made are for informational purposes only.