HILGE single and multi-stage sanitary centrifugal pumps in 316 rolled sanitary stainless steel provide exceptional solutions for specialized applications and processes in a variety of sanitary pumping fields. Since 1867, Hilge pumps have manufactured in Mainz, Germany to exact specifications and materials. Their popularity and durability is such that ALL German breweries use Hilge pumps for beer manufacturing.
Hilge Pumps are designed to cope with media with unique physical and chemical characteristics. Shanley Pump and Equipment, Inc. has been representing and supporting the Hilge line for many years with an excellent track record of service and reliability. Hilge Pumps are manufactured from the best quality titanium-stabilized, rolled nickel-chrome-molybendium steel material for a lifetime of service. Hilge puts this material through a seven-stage rolling process which is further stiffened in deep-drawing under 500 tons.
This material offers strengths and properties that are unparalleled in the field of sanitary pumps.
The cold-rolled sanitary stainless steel Hilge pump has less surface area to collect foreign debris. Their surface finish is 0.4µm, 240 grit and low ferrite content, ensuring these pumps are ideal for use in the fields of medical, pharmaceutical, food, and brewery and beverage manufacturing. If cleanliness and gentle pumping action that will not damage your beverage is your goal, let Hilge centrifugal beverage pumps in stainless steel be your answer.
HILGE Pump Series quick links
Our fully factory-trained staff is here to help you. From a single screw to a completely new system, our engineering staffs years of experience guarantee you the best in both quality and service. We carry parts for all standard Hilge pump lines including but not limited to: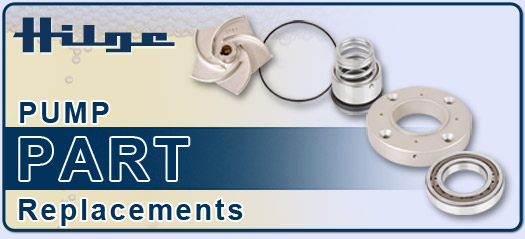 We stock a full complement of replacement Hilge OEM factory pump parts and replacement components for all Hilge centrifugal pumps model. let us be your solution.
HILGE Parts Nationwide Distribution network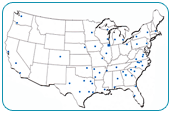 We have distributors and factory trained representatives throughout the continental USA. If your company requires service or repair, a sales representative is only a phone call away. Contact us today at 847-439-9200 or email us.

We look forward to serving you!