Liberty Process Equipment is a market leader in the field of economically priced progressive cavity pumps, replacement progressive cavity pump parts, and progressive cavity pump repair services in North America.
Liberty Process Equipment specializes in Progressive Cavity Pumps for industry, including sludge pumps, heavy duty wastewater and sewage pumps and dosing and metering pumps and sanitary food grade pumps & systems. We can supply both the progressive cavity pumps and parts to keep your pumping application operating optimally for a lower price than other suppliers.
LIBERTY Pump Series quick links
Liberty Process Equipment is also a fully operational progressive cavity pump repair and refurbishment facility. We can take your progressive cavity pump and repair or refurbish it back to like new condition for often thousands of dollars less than our competitors. We can even rebuild your existing progressive cavity pumps with our parts!
We carry a full line of pumps and pump parts that are ready to ship same-day from our facility located outside of Chicago, IL. All of our progressive cavity pumps and parts come with a full money-back guarantee for your total satisfaction.
Liberty knows that in today's market, delivery is extremely important. That is why at Liberty Process Equipment, we keep a large inventory of pumps and spare parts. We offer same-day shipment of our pumps and pump parts with our 24-Hour emergency service and are TSA (Transportation Safety Authority) approved and can ship anywhere from Chicago's O-Hare Airport.
Liberty Process Equipment stocks for same day-shipment a full line of high-quality drop-in replacement aftermarket progressive cavity pump parts for some of the most popular brands of pumps today including Moyno®, Tarby®, Seepex®, Continental®, and more.
All of our parts are available in the most popular materials for your use.
PC Stators: Available in Buna Nitrile, Viton, EPDM, Natural Rubber
PC Rotors: Available in Hardened Tool Steel and Stainless Steel, both with Chrome Plating
PC Pump Casings: Available in Cast Iron and Stainless Steel
PC Wetted Parts: Available in Tool, Regular and Stainless Steel, with or without Hard Chrome Plating. Other options available as well.
In many cases you can utilize our line of quality replacement aftermarket progressive cavity pump parts as an alternative to OEM parts and save money. You can also have your current pump rebuilt or purchase a new progressive cavity pump from our available stock for immediate shipment.
Save money and more importantly time by being able to get the parts you need at a price that's right for your budget.
Progressive Cavity Pumps and Parts
Liberty Process Equipment supplies several ranges of progressive cavity pumps for your application needs. We offer a wobble stator series, a standard series, a heavy-duty series, a hopper series and a sanitary, quick disassembly, series.

In addition, Liberty Process Equipment also offers a full range of engineered pumps and pump systems to meet extreme applications or for engineering contractor projects. We offer pumps in custom dimensions as well as being able to utilize custom materials to meet extreme corrosion and abrasive pumping applications. Liberty Process Equipment's engineered pumps are designed, built and tested for extreme use industrial applications.
We offer pumps capable of high suction lift for the lowest NPSHA applications and pumps capable of pumping to 800-psi discharge pressures. Our materials of construction are capable of pumping temperatures to 350°F. We can handle abrasive applications including Large solids. For extending service life of our pumps on abrasive applications Liberty Process Equipment supplies high tech materials to extend pump service life.
Replacement Pump Stators
Replacement Pump Rotors
Replacement Pump Seals
Replacement Pump Shafts
Replacement Pump Gaskets
Replacement Pump Casings
Replacement Pump Parts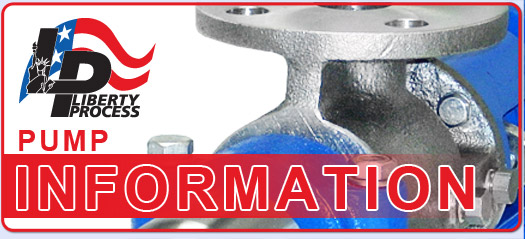 If you are looking to repair your current Progressive Cavity Pump system or even replace your current one, contact us today and ask for one of our factory trained engineers at 847-439-9200.