Shanley Pump and Equipment carries a full line of new and replacement OEM and aftermarket pump seals for all OSNA High Pressure Pumps we stock.
OSNA High Pressure Pumps rely on a variety of seals to perform pumping applications with custom seals available for specific applications such as brewery or beverage making applications.
OSNA OEM Replacement Pump Seals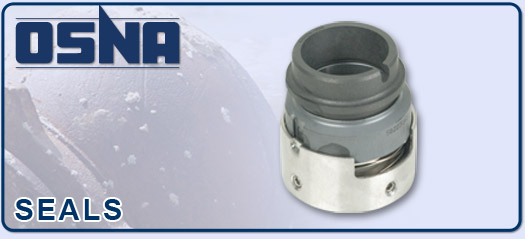 Current OEM OSNA Pump Seal types carried by Shanley Pump and Equipment, inc. include:
OSNA Balanced Seals
OSNA Metal Bellows Seals
OSNA Outboard Seals
OSNA Inboard Seals
OSNA Cartridge Seals
OSNA Split Seals
OSNA Double Cartridge Seals
OSNA Mechanical Seals
OSNA High Pressure Pumps Seals come in a variety of custom and exotic materials depending upon your application requirements.
Materials such as Ceramics, Silicon Carbides, Tungsten Carbides, High-Tensile Steel and Stainless Steel and are available for immediate shipment from our facility.
Please provide us with your pump model number, serial number, pumping application and current seal type when ordering.
OSNA - Pump Seals
OSNA NMH Series Pump Replacement Seals
OSNA NMV Series Pump Replacement Seals
OSNA CVP Series Pump Replacement Seals
OSNA VKI Series Pump Replacement Seals
*Cookies must be enabbled to submit this form