Shanley Pump and Equipment, Inc. is a commercial pumping retailer with many years of experience in applying specialty pumps for difficult pumping applications since 1965. Shanley Pump and Equipment, Inc. is a reseller of several leading specialty centrifugal and progressive cavity pump brands including:
We specialize in supplying specialty pumps to solve the most difficult pumping applications. Our new pump solutions revolve around two tried and tested types of pumps, positive displacement screw pumps and centrifugal pumps. Each has its own benefits and we apply those pumps best suited to each pumping application.
Pump Selection Page
Below is a quick reference guide to help you in your selection process. If you have questions, please feel free to contact a Shanley Pump and Equipment, Inc. representative today at 847-439-9200 or use the contact form for a more detailed question.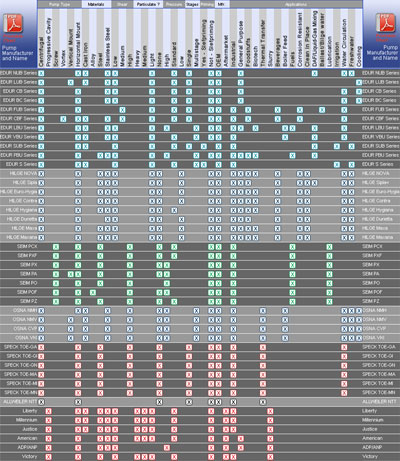 Pump Series Overview
If you have any questions about our services, please feel free to call us or send us an email! We look forward to hearing from you.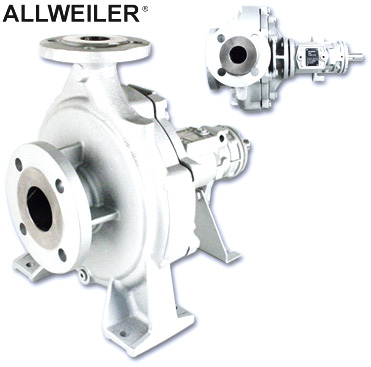 We buy stock and sell a complete line of Allweiler® Centrifugal and Progressive Cavity pumps and parts. We stock pumps and parts in cast iron up to 2,000 GPM. We stock Stainless Steel up to 200 GPM and can easily build you a custom pump package for either of these options with a pump drive on a steel base with a flexible coupling and coupling guard.
Shanley Pump also buys, sells and stocks Allweiler® brand 3-Rotor Screw Pumps. We stock the USN series and USNF Flange Mounted configurations. We stock both the pumps and all replacement parts in cast iron and carbon steel for immediate shipment.
We stock a complete line of Allweiler® NTT hot oil pumps. These are horizontal centrifugal pumps that are capable of pumping thermal oil at 660° degrees F (350°C) and require no additional coiling. We stock these pumps with nodular (ductile) cast iron casings.
The pumps have 150 pound raised face flanges and are available for immediate delivery. In addition to the NTT series from *Allweiler®, we can also offer other series of thermal oil pumps like the new Speck series of sealless, magnet drive pump rated up to 660° degrees F (350° C).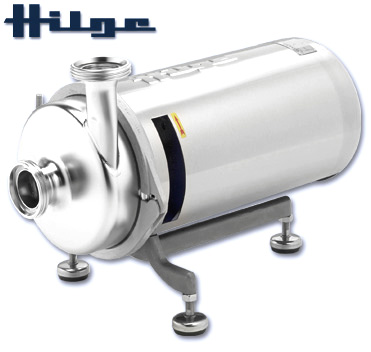 Hilge is a high quality Stainless Steel sanitary centrifugal pump. We stock pumps and spare parts. The pumps are made from rolled steel instead of casted parts so the surface finish is superior for sanitary applications. The pumps have been manufactured in Mainz Germany since 1867 and have been in use by all German breweries since then. Shanley Pump and Equipment also stocks portable brewery pumps The Usher and The Xchange.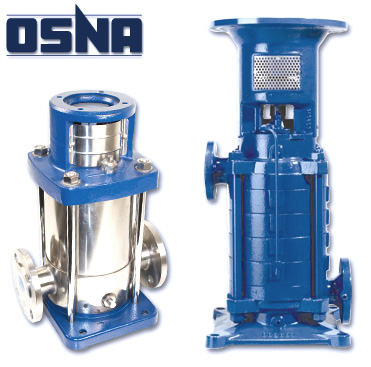 At Shanley PumpWe stock boiler feed pumps made by OSNA. This heavy-duty pump series in our inventory is rated from 10 to 1000 gpm at up to 1000 feet of head. In addition to the series we stock, OSNA also has other series of pumps available for pumping applications up to 4800 gpm and at discharge heads up to 2100 feet. The pumps are available in cast iron, bronze and stainless steel.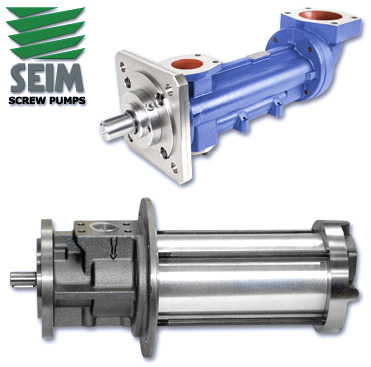 SEIM Pumps offers innovations in both three rotor and single screw pumps. The three rotor pump is ideal for OEM lubrication applications of heavy equipment like compressors. For over 30 years SEIM has been supporting the pumping industry in the pumping and handling of oils and viscous chemicals.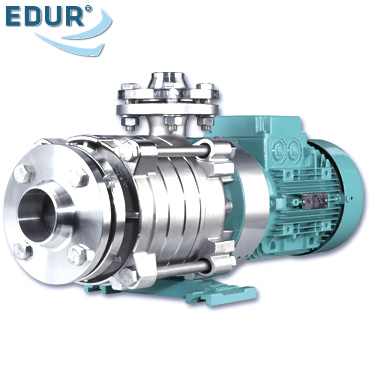 The EDUR pump is specifically designed with a unique pump impeller and casing designs that enable it to pump liquid/gas mixtures without cavitation. EDUR manufactures other Centrifugal Pumps as well.
We keep the pumps in our inventory complete with standard TEFC Motors, ready to ship. We stock EDUR pumps in sizes from 10 gpm up to 220 gpm.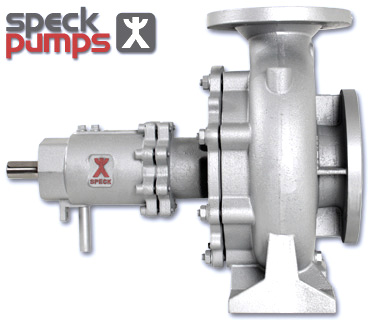 Speck® Thermal Fluid Transfer Pumps are designed for the transport and recirculation of organic heat transfer oils on mineral and/or synthetic basis as well as hot water heat transfer applications throughout the world.
The Speck pumps design allows handling of heated mineral and synthetic oils in heat transfer plants effortlessly.
The pumped fluids must not chemically attack the pump materials nor contain any abrasive particles in suspension or damage to the pump may occur.