When it comes time for you to move or replace your valuable pumping system, give us a call at 847-439-9200. Our two decades of commercial pump removal and installation experience can be the difference between a successful on time installation and weeks of downtime.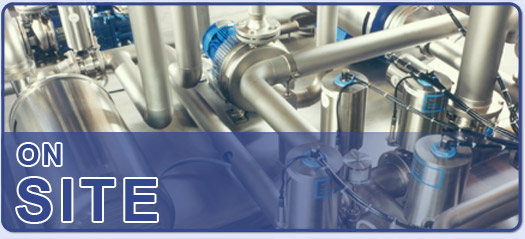 Your pumping systems are one for the most important investments you'll make and making sure they're properly installed the first time by factory trained engineering professionals is an important step.
Shanley Pump and Equipment, Inc. has professionals located throughout the entire United States and can be to your site, no matter the location as soon as you make the request.
Industrial Pump Installation and Removal
We can design and manufacture in our warehouse facility any custom pumping skid that is needed and provide you with a high quality selection of Pumping suppliers to fit any pumping need or specifics you may have.
Commercial Pump Installation is not a job for a local plumber, many options must be taken into account when you install or remove your pumping system, do you really want to entrust your equipment let alone your job to an unprofessional outfit?
Whether you're a pump user, an OEM, engineering professional or government contractor, our 25 years of experience with centrifugal pumps, boiler pumps, thermal oil pumps and many other styles of high capacity pumping systems makes us a recognized leader in pump installation and removal.
If you have any questions about our services, please feel free to call us or send us an email! We look forward to hearing from you.