Shanley Pump and Equipment, Inc. has a full staff of trained engineers around the continental US that can repair or replace your nonfunctioning system as easy as you making a phone call to us! Our 25 years of experience have made us one of the largest professional pump repair facilities in the world.
Your pumping system is one of the most important investments you can make, when it comes time to repair your system, you'll require the best company that offers you immediate service when you need it!
Recognized as America's leading source for all your specialty positive displacement and specialty centrifugal pumps repairs, we offer many features that will benefit your budget and performance!
We are not only a repair facility, we're also a full service manufacturer and engineering firm that can give you the best pumping system for the job. Our 20,000 Sq. Ft. shop enables us to package large orders efficiently. Our staff includes 3 full time factory trained, technically expert pump mechanics to build pumps and packages as soon as we receive your order.
Our service technicians will go wherever the work is, from copper mines to offshore oil platforms, our commitment to excellence has kept us at the forefront of pump repair services worldwide.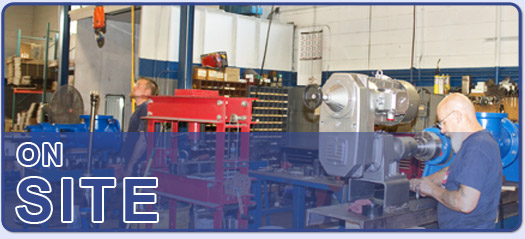 All of our work is covered by a warranty which includes work on the following;
OEM and Aftermarket Pump Parts Available
New Pump Stators
New Pump Screws
New Pump Seals
New Pump Motors
Remanufactured Pumps
New Pump Electronics
New Pump Centrifuges
New Pump Casing
New Pump Rotors
New Pump Stators
Shanley offers many services in the pumping community including;
Commercial pump removal and installation
Commercial pump repair and parts center's throughout the USA
Professional pump motor repair services
Professional pump part finding services
Pump alignment services
On-Site Pump Repair and Installation Services
If you have any questions about our services, please feel free to call us or send us an email! We look forward to hearing from you.