The SEIM PA Series Submersible 3-Screw Pump is SEIM's best seller worldwide. These economical screw pumps are designed for submerged applications in the lube oil or hydraulic oil tank.
This is ideal for use in difficult locations where a normal pump will not fit. It's simple yet robust construction ensure years of operability with minimal complications.
The SEIM PA Series Submersible Screw Pump operates at 62.5 to 224 GPM at pressures up to 725 PSI at a temperature range of 32° to 212° F.
The SEIM PA Series 3-screw pump is ideal for:
Lubrication Systems
Filtration Systems
Recirculation Systems
Cooling Systems
Hydraulic Systems
SEIM screws pumps are volumetric self-priming pumps suited to handle oils and fluids with a minimum lubricating property. The pumps design makes them intrinsically reliable and efficient in their applications.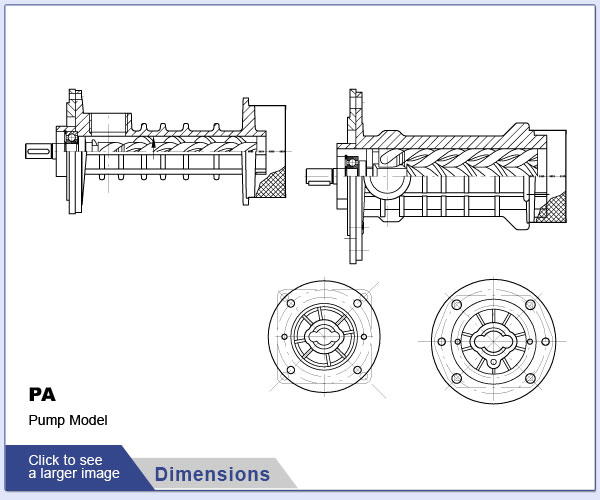 Their functional characteristics of a Screw pump are:
Very low noise levels
Wide range viscosity compatibility
High rotation rates = minimizing the size and cost of the pump
No vibrations
Minimum sensitivity to particle pollution
High self-priming capacity
Special design for systems with entrained air in the lubricant
For over 30 years SEIM has been supporting the pumping industry with their innovation and expertise in the pumping and handling of oils and viscous chemicals.
Contact a Shanley Pump and Equipment representative today by phone at 847-439-9200.
---

SEIM Pump Series quick links
Submersible Screw Pumps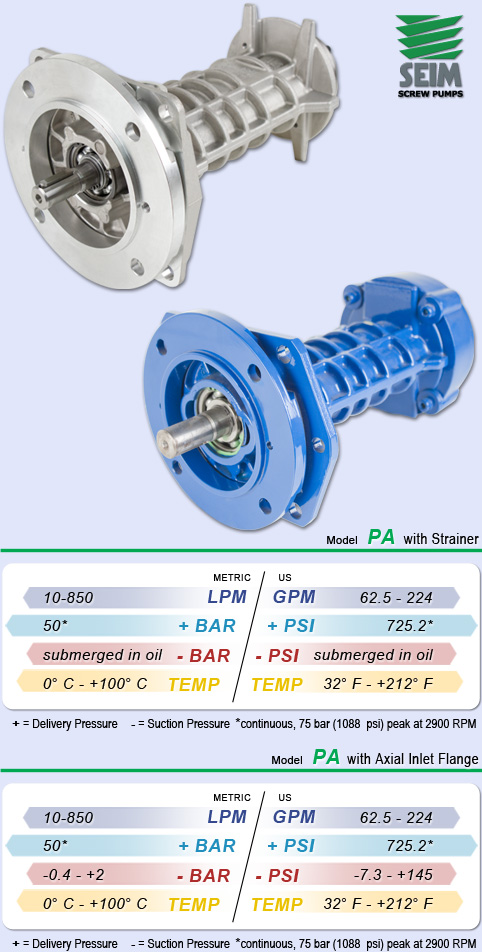 SEIM PA Series Pump Type
3 Screw Pump
Selfpriming Capability
SEIM PA Series Materials
Carbon Steel
Cast Iron
SEIM PA Series Industries
Marine Pumping Systems
Oils and Hydraulic Fluids Pumping
High Viscosity Liquids Pumping
Shipyard Construction Pumping
SEIM PA Series Applications
Recirculation Systems Applications
Lubrication System Applications
Light Oil Recirculation Systems Applications

Learn about our Iconology here.