The SEIM PHS series of screw pumps is ideal for use in pumping applications of viscous fluids in hydraulic and lubrication systems in both Marine and Industrial applications.
Its solid construction with a mechanical seal will provide years of steady service. Ideal for continuous duty up to 16 bar (232 PSI). The SEIM PHS Series operates at 5 to 55 GPM at a temperature range of 32° to 248° F.
Gear Boxes
Speed Multipliers
Paper Mills
Turbine Assemblies
Steel Industry
Shipyard Construction
Lubrication Systems
Auxiliary Cooling
ABS Approved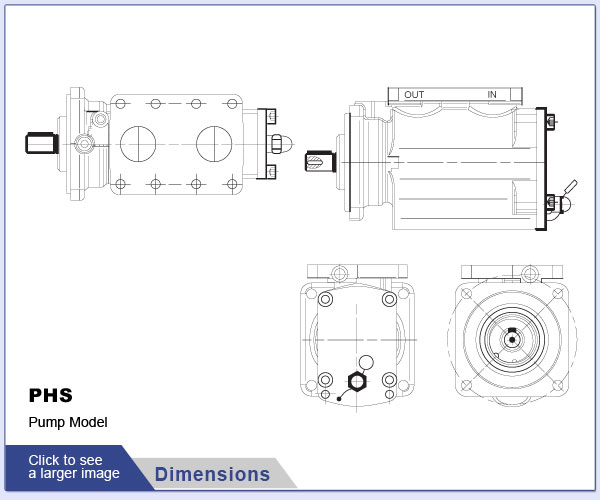 SEIM screws pumps are positive displacement volumetric self-priming pumps suited to handle various oils and fluids with a minimum lubricating property. The pumps design and manufacturing quality makes them intrinsically reliable for long service life and efficient in their applications.
For over 30 years SEIM has been supporting the pumping industry with their innovation and expertise in the pumping and handling of oils and other lubricating fluids. Contact a Shanley Pump and Equipment representative today at 847-439-9200.

SEIM Pump Series quick links
Industrial and Marine Grade Screw Pumps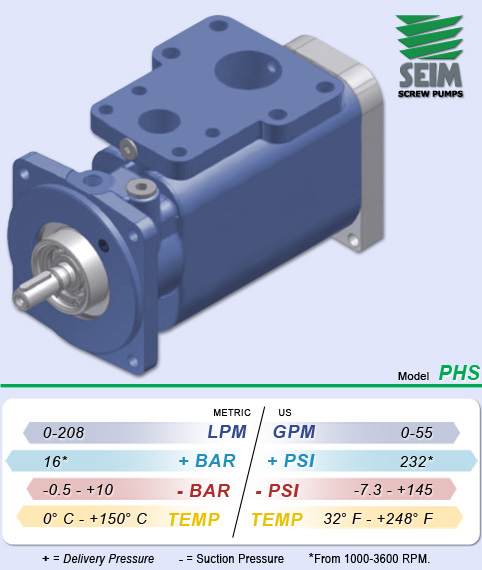 SEIM PHS Series Pump Type
Screw Pump
Mechanical Seal
Horizontal Mounting
SEIM PHS Series Materials
Cast Iron
Steel Componentry
SEIM PHS Series Industries
High Viscosity Fluids
Oil Pumping
Marine Applications
Paper Mill
SEIM PHS Series Applications
Lubrication Systems Pumping Applications
Hydraulic Fluids Pumping Applications
Fuel Oil Pumping Applications

Learn about our Iconology here.