SEIM Screw Pumps from Italy offer innovations in field of screw pumps for the pumping of viscous fluids such as oils, hydraulic fluids and fuel oils. The three rotor screw pump is ideal for OEM lubrication pumping applications of heavy equipment like compressors and other heavy hydraulic applications.
SEIM Screw Pumps are used in many industries including:
Power Generation

Petrochemical

Oil and Gas

Wind Power Generation

Paper and Steel manufacturing

Automotive and Marine

Machine Tools

Hydraulic applications
Shanley Pump and Equipment, Inc. stocks a full line of SEIM Screw Pumps and SEIM Screw Flow Meters for your application needs.
SEIM screw pumps are volumetric self-priming pumps suited to handle oils and fluids with a minimum lubricating property. The pumps design makes them intrinsically reliable and efficient in their applications.
The functional characteristics of a SEIM Screw pump are:
Very low noise levels
Wide range viscosity compatibility
High rotation rates = minimizing the size and cost of the pump
No vibrations
Minimum sensitivity to particle pollution
High self-priming capacity
Special design for systems with entrained air in the lubricant
SEIM Pump Series quick links
SEIM Replacement Pump Parts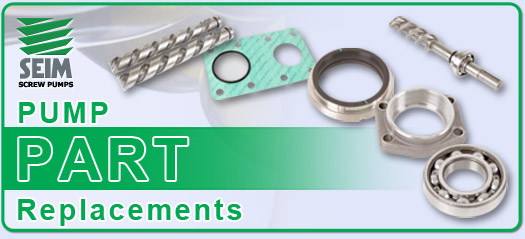 For over 30 years SEIM has been supporting the pumping industry with their innovation and expertise in the pumping and handling of oils and viscous chemicals like coolants and isocyanate.
We stock an entire inventory of replacement parts and upgrades for the SEIM line of pumps. From seals and screws to new and entirely rebuilt systems.
We use genuine SEIM parts for all repairs.
If you are looking to repair your current pump system or even rebuild your current one, contact us today and ask for one of our factory trained engineers at 847-439-9200.
SEIM Nationwide Distribution network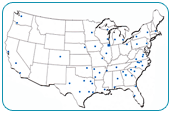 We have distributors and factory trained representatives throughout the continental USA. If your company requires service or repair, a sales representative is only a phone call away. Contact us today at 847-439-9200 or email us.

We look forward to serving you!