Removing spent grain and mash tun from the brewery process can be a time consuming job made even more difficult by utilizing the incorrect pumping equipment. Shanley Pump recognized that many breweries and microbreweries needed a high-quality pump solution at an affordable price.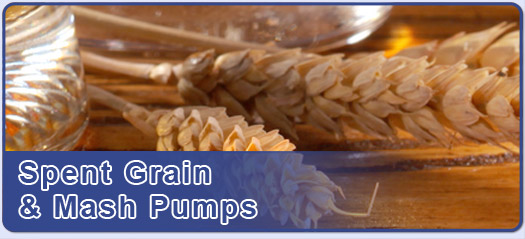 The Liberty Series of Progressive Cavity Pumps offers a pumping solution where gravity-feed is not an option. The Progressive Cavity Pump offers a dedicated low-flowing solution that can handle solids content to remove your spent grains and Mash Tun easily.

Liberty Process Equipment Progressive Cavity Pumps for the Brewery are available in sanitary Stainless Steel and standard Cast iron in both Open-Hopper for gravity-feed and standard progressive Cavity Pump designs.
These pumps are also available with CIP fittings for easy removal and cleaning. Shanley Pump also carries a full line of replacement rotors, stators, seals and other components for progressive cavity pumps for brewery use.
Brewery Pump Parts

Shanley also carries a full line of replacement parts for centrifugal brewery pumps by popular manufacturers like Hilge such as CIP clamps, Seals, and Impellers to keep you downtime low. If you don't see what you may need on our site please feel free to contact one of our engineering staff at 847-439-9200 or email us with any question you may have.
Just because we don't show it doesn't mean we cannot get it for you! Shanley Pump and Equipment is your professional Brewery Pump Supply warehouse.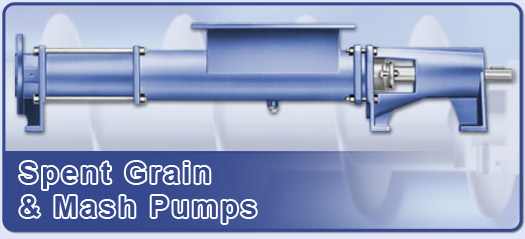 If you have any questions about our services, please feel free to call us or send us an email! We look forward to hearing from you.