Shanley Pump and Equipment offers a trial pump program* on our most popular lines of Centrifugal and Positive Displacement Pumps so you can try the pump you are looking at in action at your facility pumping your mediums before you buy it!
It can be difficult to buy the correct pump for your facility and it can be a nerve wracking decision. Pumps are an investment for any company and you need to be sure that you are getting exactly what you need. With the Shanley Trial Program, we carry a wide variety of trial pumps you can install and try out and make your decision before you make your final purchase.
Pumps from EDUR, SEIM, Speck, and Hilge as well as the Shanley line of Screw Pumps are all available for the trial pump program. Not sure if a DAF pump is right for you? Unsure about a Thermal Oil pumps performance with your medium? Want to know if Hilge does make the best brewery pump? Contact us today and you could be soon finding out at your facility!
Pump Series Overview
What Pumps are Available?
What pumps are available? Any pump from our inventory! Please contact us at 847-439-9200 for more information.
EDUR Trial Pumps
SPECK Trial Pumps
SEIM Trial Pumps
Allweiler Trial Pumps
Hilge Trial Pumps
OSNA Trial Pumps
Liberty Process Trial Pumps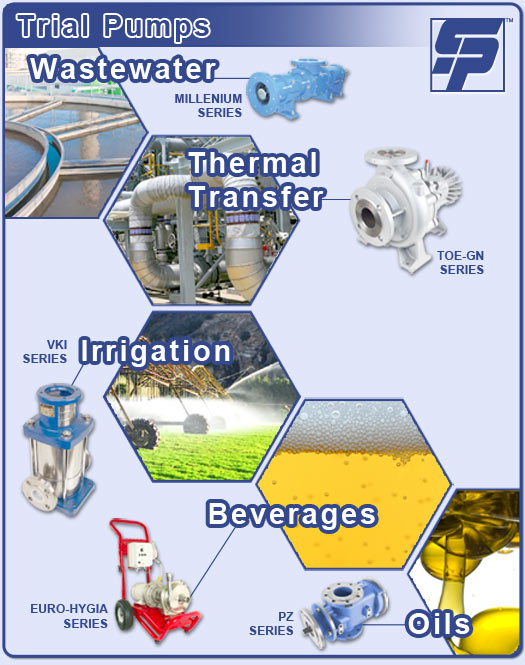 If you have any questions about our services, please feel free to call us or send us an email! We look forward to hearing from you.